Usage
Slag stopping plug can achieve the purpose of slag out of steel.That is, the operation of discharging molten steel into steel bucket (ladle) and leaving oxidizing slag in the furnace after the completion of converter blowing or arc furnace oxidation melting
The slag stopper is a refractory product similar to a gyro shape with a smaller diameter guide rod.Due to its high placement accuracy and good slag retention effect, it can destroy the molten steel eddy current, reduce slag rolling, effectively improve the purity of molten steel, and reduce the phosphorus returned to molten steel.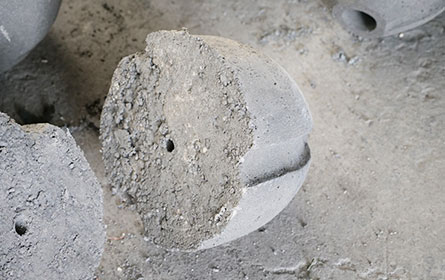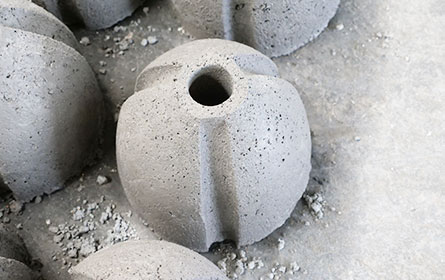 Manufacture
Slag stoppers are similar to gyro shaped refractory products with a smaller diameter guide rod. The thick end of gyro shape has 3 grooves and 6 edges and corners, which can destroy the steel eddy current and reduce the eddy current slag coil.

Because of the difference between the density of the stopper itself and the steel and slag layers, it is placed between the two.Can float in the steel slag interface, with the process of steel, gradually plug the steel outlet.

Because of its structure and its light under heavy on gyro appearance is the basic principle of automatic positioning, makes deep sink into liquid steel guide bar will flow through to the tapping hole of the guiding role to the liquid steel, and the gyro traction slag device automatically and accurately to the tapping hole site, avoiding the drift or wrapped by slag viscosity and cannot reach the designated position phenomenon.

The gyro - shaped part is suspended on the interface between molten steel and slag liquid. When the molten steel is exhausted, the gyro - shaped part timely blocks the outlet, so as to prevent slag liquid from flowing into the ladle.Because of the groove on the tuotuo body, the eddy current is restrained,and the residual steel can still flow into the ladle through the groove when the slag stopper body is blocked off.

Advantage:
Retaining slag and discharging steel can reduce consumption of ladle refractory, reduce phosphorus recovery, improve quality of molten steel, reduce consumption of ferroalloy after furnace, reduce consumption of synthetic slag in subsequent processes, and shorten processing time of subsequent refining process.It can also reduce the consumption of refractories and provide good conditions for the refining of molten steel.

Compared with slag ball, slag stopper has the following main characteristics:
(1) it has a positioning rod, which can realize positioning and join, and improve the success rate of slag retention;
(2) groove is left in the cone, so that the molten steel can still flow out after the steel hole is plugged;
(3) reduce the amount of slag brought into the ladle due to eddy current.