Ferro Silicon 75 is an alloy of silicon and iron with Si≥75%, which is widely used in steel making, foundry, and metallurgical industries.XLS Metals supplies Ferro Silicon 75 in the sizes of 0mm-3mm, 0mm-10mm, 10mm-50mm, and 10mm-100mm, which can be processed into powders, grains, and different sizes according to customer requirements lumps.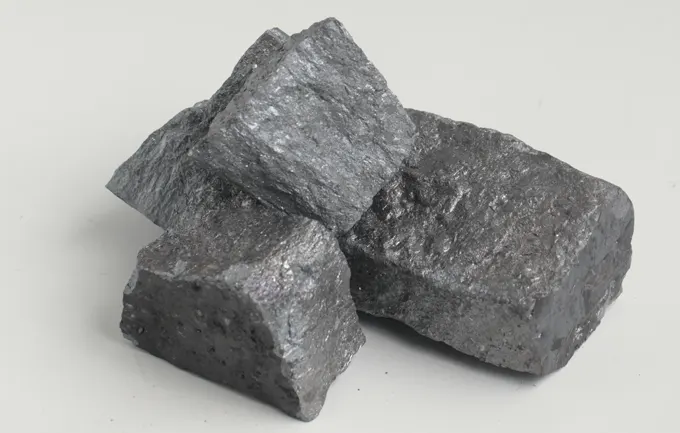 What Is Ferro Silicon 75?
Si ≥ 75% in ferrosilicon 75 is a high-purity type of ferrosilicon. Besides Si, Fe, Al, Ca, P, S, and C are also contained in Ferro Silicon 75. So, the main element in Ferro Silicon 75, is used to measure the quality of Ferro Silicon 75, while other elements are ignored due to their low content, but there are still many special processes that have special requirements for these trace elements. For example, in the production process of silicon steel, bearing steel, and low carbon steel, the requirements for their trace elements are more stringent, and ferrosilicon manufacturers need to produce according to the user's requirements. In the process of producing ferrosilicon 75, several adjustments are made to its production process and elemental content.
Specifications of Ferro Silicon 75
Grade
Chemical composition(%)
Si
Al
Ca
P
S
C
min
max
75
75
1.5
1
0.04
0.02
0.2
Size:0-3mm, 0-10mm, 10-50mm,10-100mm.
Performance Of Ferro Silicon 75
The atomic weight of ferrosilicon 75 is approximately 75.9 g/mol.
The density of ferrosilicon 75 is 7.83 g/cm3.
Ferrosilicon 75 has a high hardness under normal questioning.
Ferrosilicon 75 is amorphous and possesses good strength and toughness.
The melting point of ferrosilicon 75 is 1300°C.
Executive Standards Issued By China Regarding Ferro Silicon Production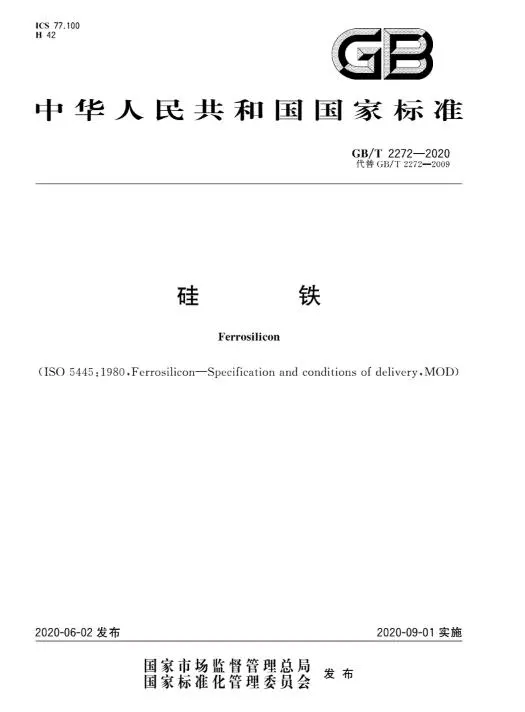 Download
Applications Of Ferro Silicon 75
Ferrosilicon 75 can be used in the refining process of different steel grades with applications for deoxidation.
For casting, ferrosilicon 75 has the application of promoting the gestation effect and improving graphite distribution morphology.
Processed ferrosilicon 75 can be used as mineral processing material.
Ferrosilicon 75 can be used as an oxidizer on the surface of welding rods.
In metallurgy, ferrosilicon 75 is a good reducing agent.
Frequently Asked Questions By Users Of Ferro Silicon 75
Are You A Ferro Silicon 75 Manufacturer?

Yes, we are a Ferro Silicon 75 manufacturer who has been operating for many years, with a professional Ferro Silicon 75 production line and obtained several technical patents about the Ferro Silicon 75 production process.

Do You Provide Samples Of Ferro Silicon 75?

We provide free samples for those who are interested in buying Ferro Silicon 75, you can contact our online customer service for details.

What Are The Payment Options For Purchasing Ferro Silicon 75?

We Support T/T, L/C, and Western Union, Please Contact Our online customer service For Details.

Is It Possible To Provide The Test Report Of Ferro Silicon 75?

We have several test reports about Ferro Silicon 75 for users to check before purchase. We also provide users with support from authoritative organizations such as SGS, BV, and ISO 9001 testing.